[RCT-168] Announcer Facial! Cum Swallowing Special!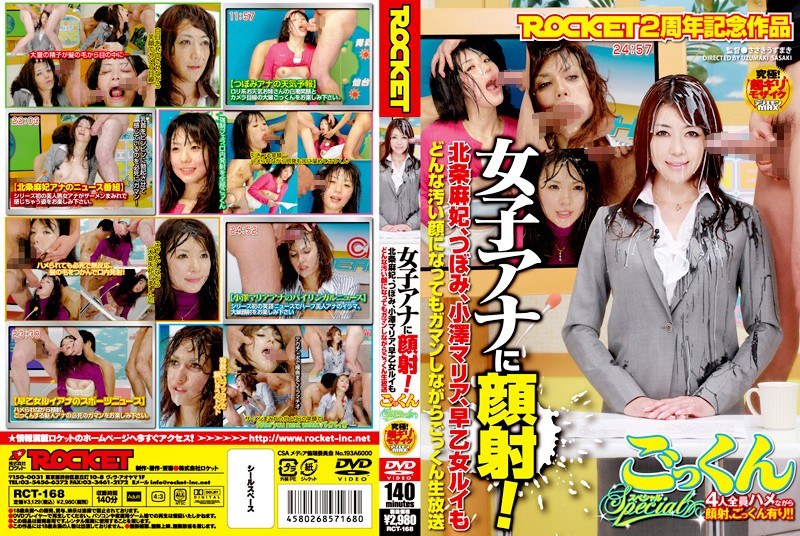 Online stream:
Movie Rating:
JAV on demand:
RCT-168: Maria Ozawa Bukkake, while speaking English
RCT-168 is one of my favorite old JAV titles for various reasons. The anchorwoman fantasy is freaking hot and well done here, not only we have a lot of Bukkake but also there is sex while speaking on camera, rather unusual and so hot. Also we have 4 very interesting JAV actresses.
Maria Ozawa, speaking English, while the bukkake is going on, is what really makes this JAV Great and unforgettable. Maria Ozawa was easily the most popular JAV actress of that time. She was so crazily popular that it was one of reasons for her to retire and move abroad on the peak of her career (according to her). Is amazing because maria Ozawa is just 30 years old and living in the Philippines (if i remember well).
The already retired and always beautiful Rui Saotome is also on this video. Plus Houjou Maki is also here and is amazing that in 2017 she is still active and doing stuff.
Then on the last scene, to make things even more amazing, we have a 22 year old Tsubomi. Yes!, tsubomi!. Is weird to see Tsubomi this young, is such a cutie. More amazing is that Tsubomi is still active now and on the way to break the record of most JAV releases by a single actress. She is actually at over 1500 JAV titles.
Related videos: