[SSNI-087] NO.1STYLE newcomer Minami Kasai AV Debut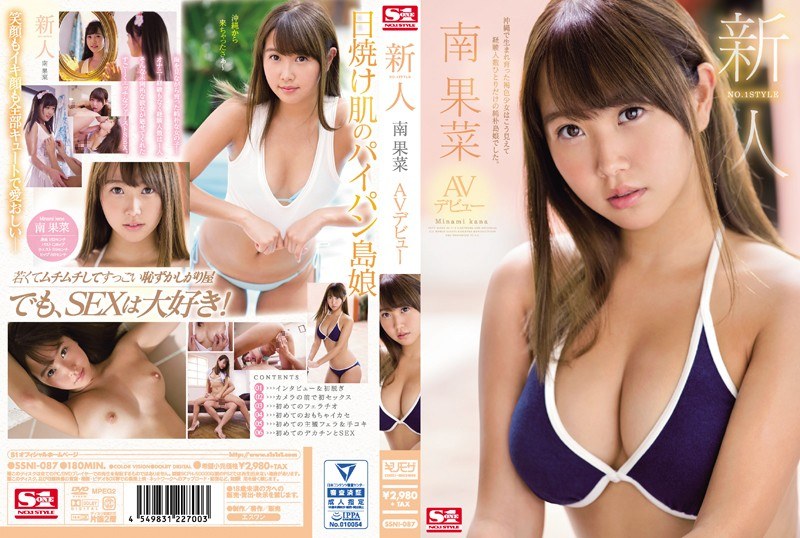 Online stream:
Movie Rating:
Buy SSNI-087 in 1080p here:
My head is still spinning from the awesome SSNI-077, in which Yua Mikami delivers one of the best JAV releases of December, and of 2017. But I dare to put another SSNI release over, SSNI-087, in which Minami Kasai makes her AV debut.
I haven't been shocked and pleased at the same time by a JAV debut since the glorious Suzu Takachiho. Not even Yoshitaka Nene gave me this feeling.
Although I still think that Nene and Suzu have the better body than Minami Kasai, the new girl, can talk and smile much better than Suzu and Nene put together and multiplied by 5. There no competition there.
Regarding her body type, she has a more petite body build, which reminds the one Ayano Nana had in the past(at her peak). Tan skin, not huge boobs. A more petite/lolicon type of body. Making this, a really strange and unusual S1 debut video.
Considering this was a debut video, it was pretty decent. I'm really curious to see her next releases.
And I will re-post this in HD, as soon as I can.
SSNI-087 Minami Kasai AV Debut
Related videos: