[SNIS-941] Hospitality Clinic Hoshino Nami Who Sexually Treats With Overwhelming Obscurity 【absolute Under The Eye / Spirit Of The Spirit】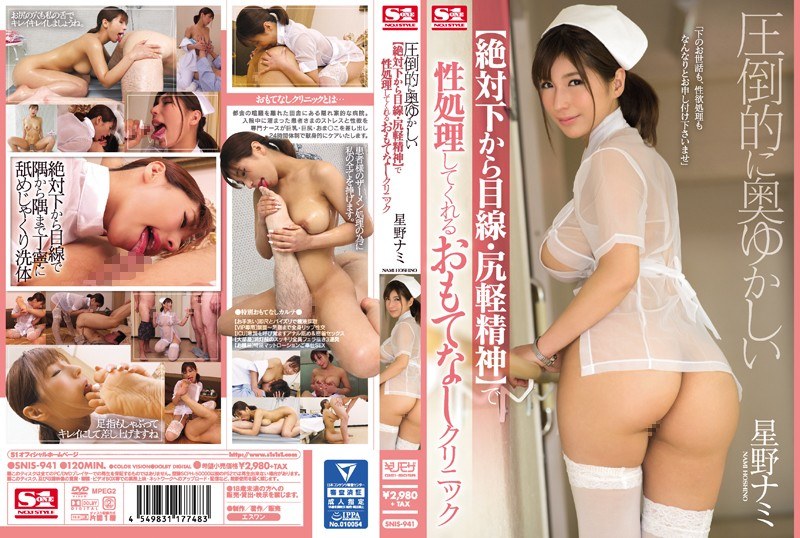 Online stream:
Movie Rating:
Buy this JAV and more on:
After the amazing and epicSNIS-886 i been following closely all Nami Hoshino releases. Really a super-girl.
The big studios like S1 and idea pocket do the best nurse JAV out there. Because they have the budget to do so and they have the model-like 10/10 Japanese girls. So i really get excited when i know some of these studios will release a JAV like these. The minor studios also have decent releases, like the one's oriented to nurses doing blowjob and such.
Related videos: