[SNIS-941] Hospitality Clinic Hoshino Nami Who Sexually Treats With Overwhelming Obscurity 【absolute Under The Eye / Spirit Of The Spirit】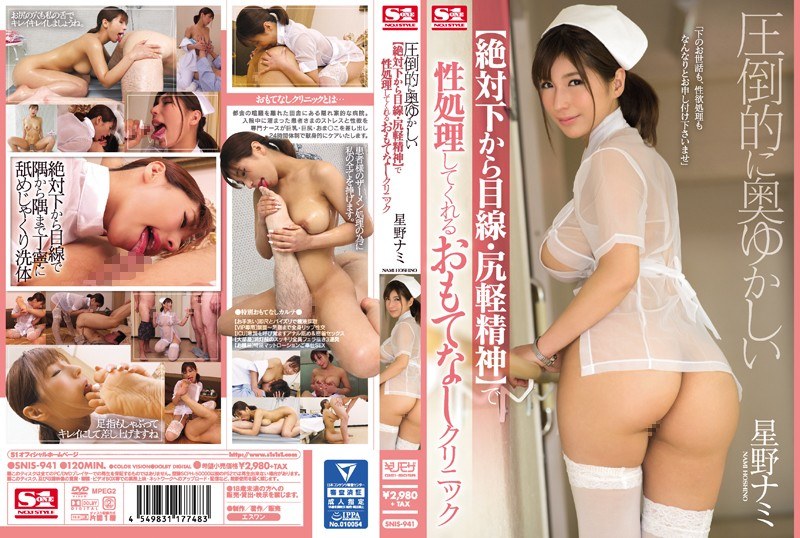 Online stream:
Movie Rating:
JAV on demand:
After the amazing and epic SNIS-886, i have been following more closely all Nami Hoshino releases. The level Hoshino Nami keeps on putting is awesome.
The big studios like S1 and idea pocket do the best nurse JAV out there. Because they have the budget to do so and they have the model-like 10/10 Japanese girls. So I really get excited when I know some of these studios will release a JAV like these. The minor studios also have decent releases, like the ones oriented to nurses doing blowjob and such.
Related videos: