[MKCK-190] A Mind Blowing Scream Trance Sexual Revolution All 8 Titles From The Series And All Episodes 8 Hours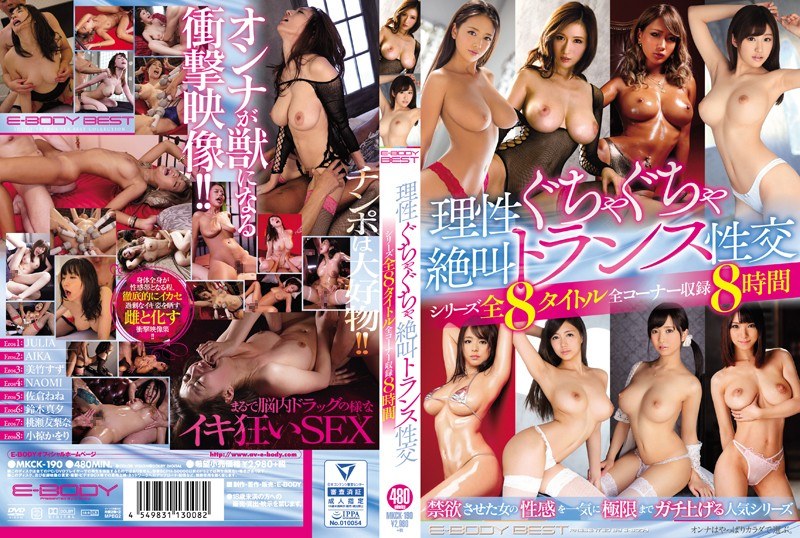 Movie Information
Tags:
Actress Best Compilation
,
Big tits
,
Training
Actress: Aika, Julia, Kuramochi Yua, Mitake Suzu, Momose Yurina, NAOMI, Ogura Kaori, Sakura Nene, Suzuki Mayu
Studio Label: MKCK
Online stream:
Movie Rating:
JAV on demand:
Im not a huge fan of JAV compilations, in fact i think compilations sucks. They are huge, hence hard to download and store, and just too big to be convenient in any way. This MKCK-190 is 480 mins long. But well, this version is in good HD, so why not. It also features 8 of the most important JAV actresses of this year 2017. So is a good way for someone new to JAV to know this cuties.
I am a big fan of Suzu Mitake, i think she is fantastic and rather overlooked.
If you need help identifying them, let me help:
Suzu Mitake: "The supermodel", a perfect 10 Japanese pornstar.
Aika: The "black GAL", the girl that stands out for being heavily tanned.
Sakura nene: The EBOD Milf.
Kaori Ogura: The well-rested. Debuted in 2015 but only 4 titles.
NAOMI: Big ass, big boobs. (Isn't she just half Japanese?, not sure now…)
Yurina Momose: "Charming smile Momose", or Huge boobs momose. OR momoboobs.
Suzuki Mayu: The next door diva, that will look down on you.
Julia: The queen of JAV. Hail!.
Related videos: