[MIDE-471] What If You Got Married To Shoko Takahashi The The Gravure Idol…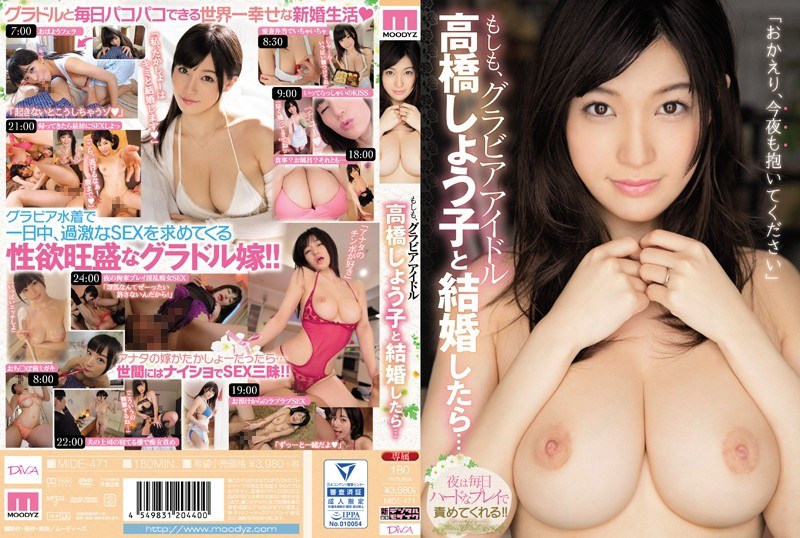 Online stream:
Movie Rating:
Buy this JAV and more on:
What if i married Takasho?
My brain would implode.
But I guess it would be complicated xD. To marry an ex-gravure idol who is doing porn now and all.
Now, about MIDE-471, this JAV is a jewel. It's an all POV release, featuring Takasho. The scenes are good and the variety of costumes is decent too.
And if you guys want to understand why Takasho is so popular, you guys just need to watch the opening scene. Such a dream girl. She is surely one of the most popular JAV actress this year. A solid top 5 to say the least.
MIDE-417 released yesterday, 23 September, and I have bought this title on R18 in full HD. It's really awesome and I really recommend it, you guys can buy it on R-18 VOD clicking here.
Eventually an HD rip might get released around and I can post it here, but still, it won't be as good quality as the one in R18. I enjoy to treat myself an HD JAV there, from time to time… 🙂
This JAV is also available in Blu-ray version, so you know is a special title.
MIDE-471 Shoko Takashashi gallery
Original title: もしも、グラビアアイドル高橋しょう子と結婚したら…
Related videos: