[MIAD-952] Incredible MILF With Big Tits Turns Girl Into A Slut Asahi Mizuno Shuri Atomi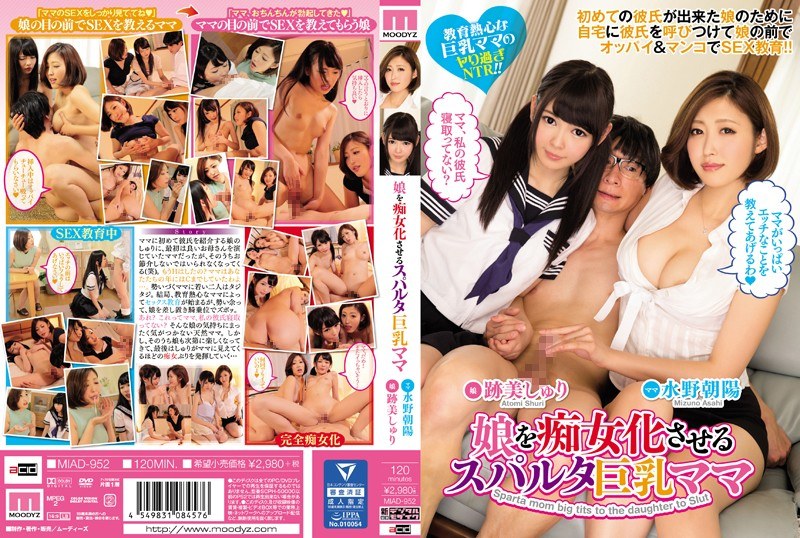 Online stream:
Movie Rating:
JAV on demand:
DOWNLOAD LINKS
MIAD-952 = so much winning 🙂
OK this JAV was a last year release, but it was trending in R18 popular videos yesterday.
Got to admit that MIAD-952 is just amazing. And i really recommend it.
Atomi Shuri and Asahi Mizuno play a mother/daughter fantasy that is actually believable, because they look the part. And they are 2 super hot beautiful girls. I love when Asahi gives sex instructions to Atomi Shuri, they look so funny together, and the sex-scenes are so well done. Really great stuff.
The video version i posted up there has Chinese Subs, which is great for those who can read it. I have also included a download+watch version with a slightly better quality and no subs or watermark.
I really loved this JAV because i love these 2 girls and setting is interesting. Enjoy. 😛
MIAD-952 JAV gallery
Original title: 娘を痴女化させるスパルタ巨乳ママ 水野朝陽 跡美しゅり
Related videos: