[LOVE-196] Reina is the Sexy Gang Leader of Toshima Ward – The Fifth Girl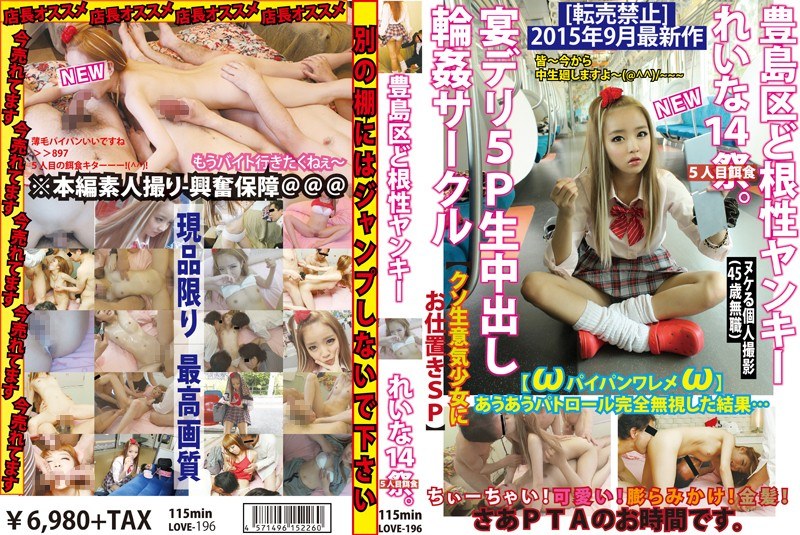 Online stream:
Movie Rating:
JAV on demand:
Hot damn, LOVE-196 is amazing. The model Yui Saotome is so hot and her body is tight and petite, which is a perfect fit for a LOVE JAV. And this JAV release has it all: a cute blonde lolita in JK costume, creampie, Gangbang, pissing, cumshot, creepy male crew, immediate oral. Superb.
Check more of Yui: TKI-007, IBW-495, she is famous for her MUM studio JAV i guess and originally DMM didn't listed her name, trying to pass her as an amateur girl. But well, she is too recognizable, :). Yui usally has dark-hair.
Related videos: