[AVOP-349] Kirakira Academy I Transferred To This All Gal School And Now I'm Being Forced To Endlessly Ejaculate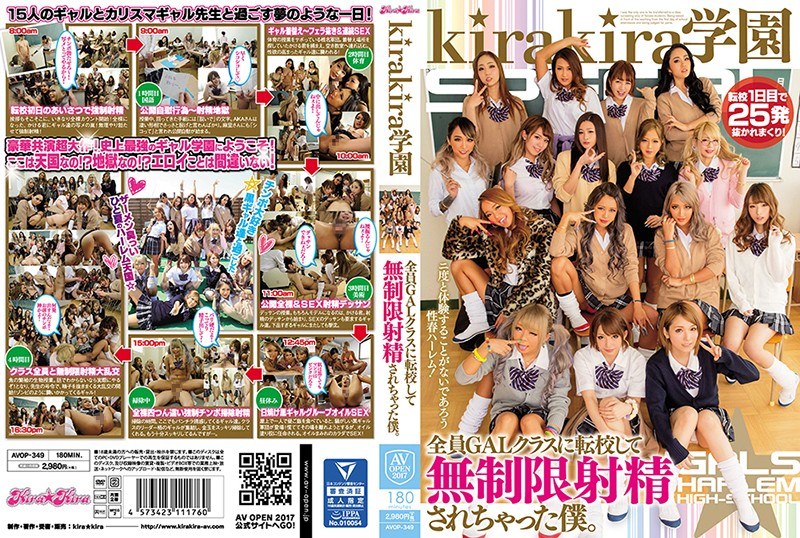 Movie Information
Category: JAV
Tags:
AVOPEN 2017 Drama Dept
,
Creampie
,
Gal
,
School Stuff
,
Slut
Actress: Aika, Futaba Kaede, Ichinose Natsumi, Imanaga Ami, Kasugabe Konoha, Kisaragi Juri, Mari Rika, MIRANO, Shiina Sora, Tsukishima Akari
Studio Label: AVOP
Online stream:
Movie Rating:
JAV on demand:
DOWNLOAD – 1.1 GB
TORRENT – 1.6 GB
AVOP-349 a Kira Kira GAL release
There's a lot going on in this release. First AIKA, poor AIKA rekt her own face with a not-so-good plastic surgery. I used to love to watch AIKA in harem titles, she was the perfect fit for them. Like when she starred in the ZUKKON BAKKON releases, she was great back then. Now is kind of sad to watch her. In any case, AIKA is the ultimate black gal so she's a must for any gal JAV release.
Second, Shiina Sora she's damn everywhere, as doesn't look like a GAL too much. Same as Yuuna Himekawa, lately she's working extra time shes everywere..
Third, i used to love KIRA KIRA releases because the quality of the GALS. Now in  this release some of this chicks don't look remotely as GALS, they look so forced in a role that don't fit them.
In any case, as far as harem JAV go, this title is pretty decent as-well. :]
Related videos: