[AVOP-325] This Schoolgirl Got Caught Pissing Outdoors And Now She's Shaking Her Tight Ass In A Big Public Fuck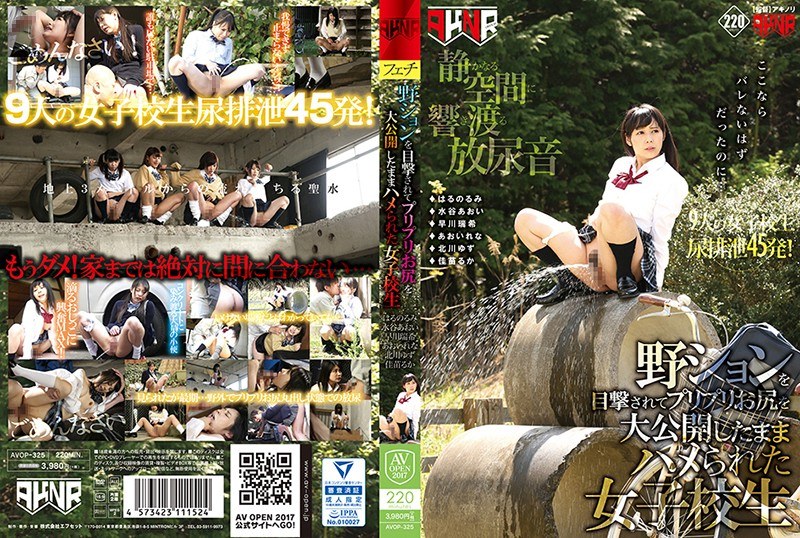 Movie Information
Tags:
AVOPEN 2017 Fetish Dept
,
Humiliation
,
Other fetish
,
School Girls
,
School Uniform
,
Urination
Actress: Aoi Rena, Haruno Rumi, Hayakawa Mizuki, Kanae Ruka, Kitagawa Yuzu, Mizutani Aoi
Studio Label: AVOP
Online stream:
Movie Rating:
JAV on demand:
Some very nice and creative scenes. The girls do a good job too and I like they are fully shaved.
A very naughty and dirty video. Also kudos for attempting to film outdoors porn. In the past Japanese porn was big in outdoors and unscripted porn. Nowadays not so much. The pissing scenes were rather good too.
AVOP-325 gallery
Related videos: