[AVOD-301] AV Open 2017: The Digest. Complete 90 Pieces Highly Concentrated Into One. Don't Wait For It To Be Released!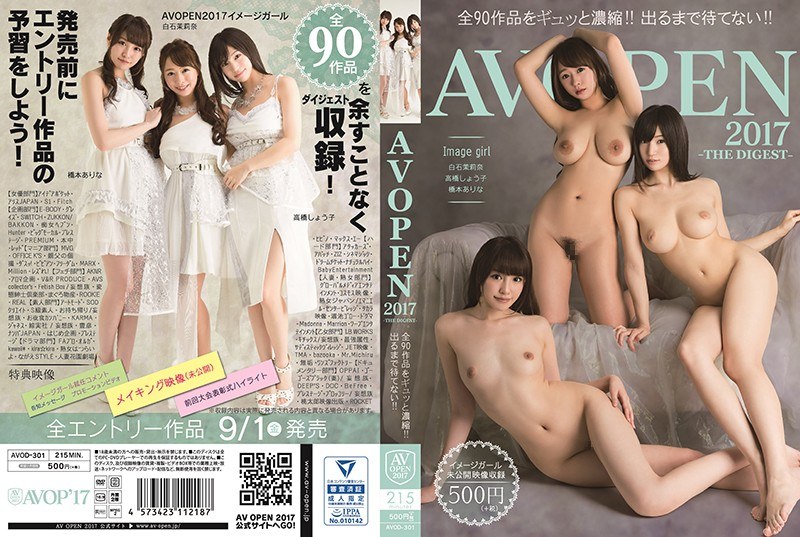 I think Takasho and Hashimoto Arina are perfect 10 girls, and a dream combo, tbh.
But to see the quirky Shiraishi Marina in the same picture is almost laughable. And some sort of pun joke maybe, Japanese humor often has this.
Altough i will admit that Marina is as much relevant as a JAV actress as them two, but come on… poor Marina, lol.
AVOD-301 is very nice compilation itself. You saw this first here :).
And AVOD-301 Is for sale at R18 too. Cannot freakin' wait for this years AV-OPEN releases. The first one of 2017 AVOP titles will be AVOP-301, an Amami Tsubasa Vs Kizaki Jessica collaboration. God…