[EYAN-092] A Slut Genius! A G Cup Titty Half Japanese Married Woman With An Ultra Filthy Body Anna Morikawa An E-BODY Exclusive Debut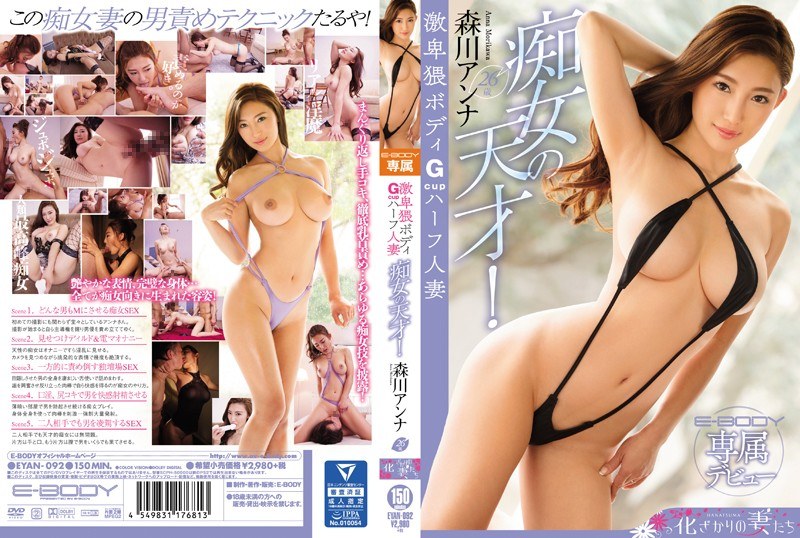 First of all, what a hot damn amazing cover!. Second, this Anna Morikawa is amazing and so beautiful. 10/10 body. Good height. Huge ass, big boobs. Pretty face. Good performance.
This is her debut production but everything was done very well and is really impressive. Im really curious to see what's next for her. Must watch girl!.