[SNIS-913] An Tsujimoto x 5 Cherry Boy Horn Dogs Ultra Deep And Rich Cherry Popping 150 Minutes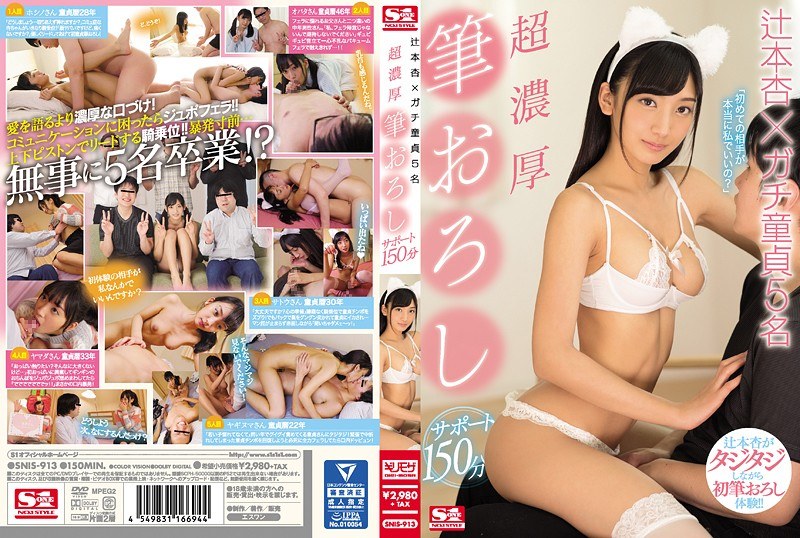 Online stream:
Movie Rating:
Aren't Mondays great?, i wake up this Monday i can check this JAV jewel: SNIS-913, which features my favorite JAV actress of this year: An Tsujimoto. Now let's see what S1 studio gave us this time: a cherry boy virgin popping, ok, promising.
For those that don't believe this male actors are amateurs or "cherry boys" i can vouch for it, they are really that amateurish and non-professionals, and well, that is part of the fun. To see how this newbies react to fucking a well-established goddess superstar like Tsujimoto An.
Because i am sucker for knee-high and cosplay i loved the cat ear scene in white, WOW!, this is pure gold and i loved it.
PHOTOS
Related videos: