[MIRD-171] A-Cup Maid With a Shaved Pussy – Sticky Service SPECIAL 2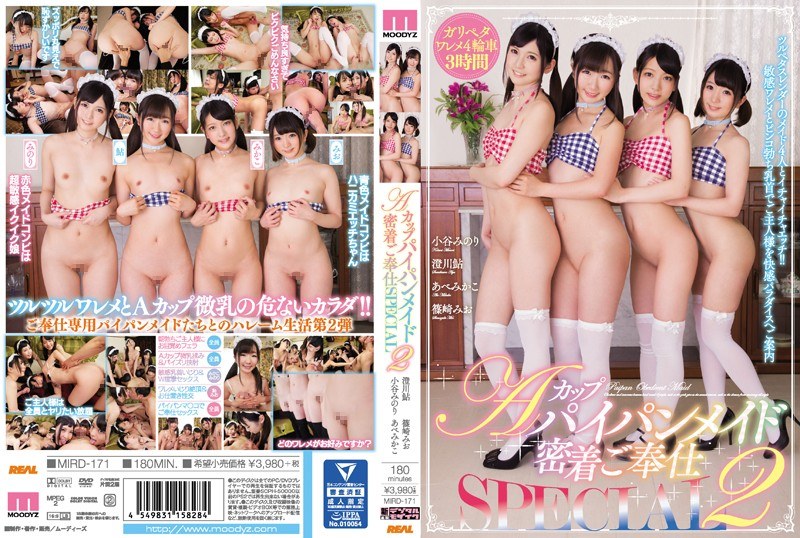 Online stream:
Movie Rating:
Buy MIRD-171 in 1080p here:
This has to be the JAV of the month for me. April 2017 has been packed with a huge number of great releases, but this is insanely good. Moodyz wisely chose 4 of the hottest actresses of the moment, to combine them in a porn dream team. I am a huge fan of Abe Mikako and Mio Shinozaki, then on top of that Sumikawa Ayu which has released great titles also lately and I posted them on this website as well. Otani Minori is the one I followed less, but she is also very good, here I published MMUS-058 and SDMU-552 which was a collaboration with Abe Mikako as-well.
MIRD-171 is a maid-costume themed video, a good one. We have seen this kind of cover in the also great MIRD-167, and who can forget the legendary MIRD-133. This series is amazing, the next one MIRD-172 will also about schoolgirls, cant wait :).
Related videos: