Top 10 hafu JAV actresses (mix blooded girls)
A Hafu is basically a Japanese word to refer an ethnically half Japanese, half foreigner girl. A biracial person with mix blood that is. This term emerged in the 1970's. The word Hapa has the same meaning as is often used too.
Also worth noting that much-mixed blood Japanese nationals are often directly deemed as Gaijin… like they will put in the same bag anything with a bit of foreigner. But well, that is another story.
The thing is that I was writing a little thing about Takagi Amina, a mixed-blood girl who is set to re-debut for Kira Kira studio as Anna
Robert (more on this below), and it struck me that it was a bit more interesting to talk a little bit about JAV actresses who have mixed blood.
When we talk about Hapa JAV actresses, in the past we had quite a few AV actresses who were really epic and left a print in the industry. So here's a little list of 10 good hafu girls that I compiled:
1. Maria Ozawa, half-Canadian, half Japanese.
Ozawa Maria (小澤マリア) is the quintessential JAV hafu girl. AKA Hayama Mari she is half Canadian born in Hokkaido which has a really powerful "foreign flavor", which was very evident by just looking at her. Ozawa-chan just needed 5 years to take the industry by storm.
Her English language abilities have been proven several times, including more than a JAV in which she used the English language to tease the viewers. For example, she had a role as an English teacher, and another as a news announcer who gave the news in English.
Nowadays she is retired and living in Manila.
2. Rio. Half Portuguese, half Japanese.
AKA Yuzuki Tina (柚木ティナ). She was born in Tokyo but her mother is Portuguese. And Rio itself it's very proud of her heritage, as she speaks fluent Portuguese.
Oh, and one of the most successful actresses in JAV, ever.
3. Monika Hasegawa. Half South American, half Japanese.
Monika Hasegawa (長谷川モニカ) was my favorite half-foreigner JAV actresses the time she was active. She was incredibly beautiful. Her foreigner flavor was seriously strong, she looked so out of place in the movies, as if she was not comfortable in front of the camera.
But I always had a blast watching how quirky and how seriously beautiful she was.
I was very tempted to type she is Half Brazilian and that was what I remembered. But at this time of writting, I could not find anything that confirms that. So I will say, that she is half South American. Certainly, she has those latina features… it seems. She is dope no doubt.
4. Anri Okita. Half British, half Japanese.
Anri Okita (沖田杏梨) was born in Birmingham, England, United Kingdom. And so that's where her good English comes from. She drops some English lines in her movies sometimes.
Anri Okita retired from porno in 2016.
5. Shelby Wakatsuki. Half Portuguese, half Japanese.
Shelby Wakatsuki (若槻シェルビー) was extremely short but she was hot… I mean, seriously hot.
And to think right now she is only 26 years old and she only did like 10 movies in Japan. Damn, so sad.
6. Misaki Rola (Laura Takizawa). Half Russian, Half Japanese.
Rola has a Japanese mother and a Russian father. She debuted for Prestige studio in 2012 under the alias Rola Takizawa (滝澤ローラ). Which she changed to Rola Mizusaki by April 2013.
In November 2013, she left Prestige and joined Idea Pocket.
Although her initial name of choice was Laura (or Lora), because of the problematic reverse romanization of the L sound in Japanese, everyone settled to spell it as Rola, Rora or Lola.
She was… seriously stunning. And 172cm tall.
7. Karen Uehara. Half American, half Japanese
Uehara Karen (上原花恋). Also known as Ayase Ameri, Ayase America, Ayashiro Rinka, Irodori-jo, Sasaki Carla, Chachra Seira. Was born in Kanagawa Prefecture but is half American.
A very juicy girl, she occasionally twits in English @karenyapp_ppppp
8. Saori Hara, 25% German, 75% Japanese.
Hara Saori (原紗央莉) is Japanese by Mother, and her Father is half German half Japanese.
This former SOD actress retired quite a long time ago, actually.
9. Mei Matsumoto. Half Spanish, half Japanese.
Mei Matsumoto (松本メイ) is actually half Spanish, and she spent her childhood in Spain.
Somehow I always thought Mei was Filipina or half-Filipina. I mean, she looks sooooo Filipina to me. Might also be because Filipinos have quite a high % of Spanish blood in them. Or I don't know… lol.
10. Tia ( ティア). Half USA (or maybe a quarter?), half Japanese.
Okay, this one is tricky. And it always puzzled me a little bit. Because it was impossible to find reliable information on Tia that confirms she is a real hafu. And somehow I always felt it was an agency stunt (maybe?). It was also said that her foreign features come (since many years ago) just come from surgery. And I can believe that because Tia loves good surgery…
In the Ebisu Muscats show, it was referenced several times that she was the "Yankee" girl from the USA. However, I found Tia's lack of English language very unconvincing and suspicious.
In any case, regardless of she is half-foreigner or not she shipped herself as hafu so much that telling a lie so many times makes it true, I guess. So I will accept her as a hafu. Lol.
She initially debuted as Kurokawa Meisa in 2010 and was active at the same time as Asama Alice. She also used the Asama Arisu nickname. But she finally gathered huge success as Tia (ティア), the blonde chick with a killer body.
Are they other Hafu actresses?. Yes, a boatload.
Are they all really half foreigner?. On this list, yes. The majority of others who claim to be, yes. But I don't doubt some will claim to be just for the gimmick.
And, perhaps my favorite actress for half foreigner flavor was Monika Hasegawa. An extremely pretty girl.
The Japanese obsession with Hafu
Many Japanese girls long for the "half" looks. This is big eyes, long eyelashes, tall and sharp noses, etc…  There is a common belief in Japan (and all Asia), that mix-blooded are cute. And they believe in this formula:
Asian x Foreigner = 1/2 mixblood = Cute!. 
Well, maybe. Not always. I think it's a pretty wild assumption to think that a baby will be automatically cute just because he is mix-blooded, but this is actually a pretty solid belief. Perhaps this encouraged by this, many Japanese nationals have grown an interest in marrying foreigners. The number of marriages between Japanese nationals and foreigners peaked in 2006, with nearly 45000 marrying couples. And last year there were still a respectable 23600 international marriages in Japan.
What is certain is that many Japanese males fancy foreigner white women like a sort of impossible dream. And many Japanese girls fancy the foreigner looks. Or it all maybe not so serious, and just a case that exotic is just sexy.
And talking exotic, who could forget Ariana Miyamoto (Half Japanese, Half Afro-American). The first Mixed-Race girl to win the Miss Universe Japan 2015 contest, which sparked quite a debate in Japan because quite a few people said she wasn't even Japanese. And that a black girl wasn't even Japanese. But oh well, she's still OK in my book.
So, about Takagi Amina
Takagi Amina debuted for KAWAII studio in 2016, as a half Japanese half Spanish girl, did some movies a couple of years without much glory. She was also working for (Caribbeancom) under the name of "亜美".
Actually, this kind of re-package with a new name is not fully strange. But this one caught my attention. Since she is a mixed-race girl in JAV. And we don't have many at many at the moment.
Now, she will change her name to Anna Robert Maipu (ロベルト美浦アンナ), and repackage herself as a half-Brazilian/half-Japanese. To re-debut late this month for kira☆kira studio in BLK-378.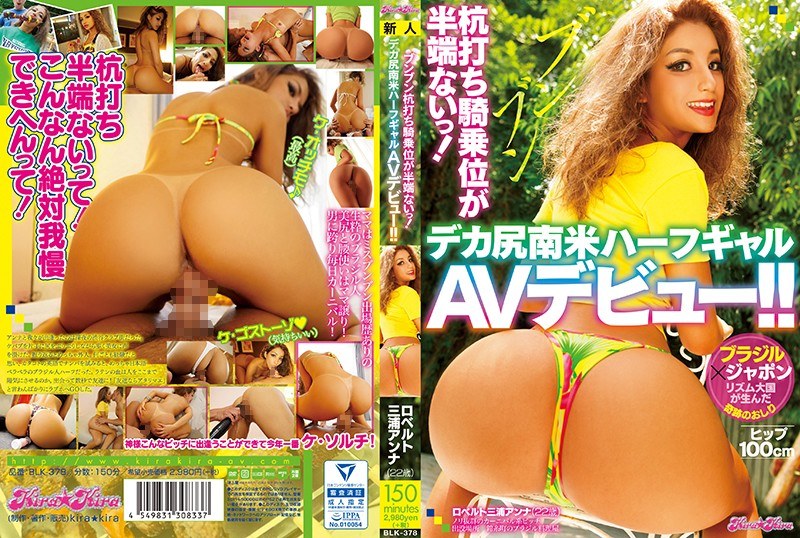 Something that quickly caught my attention is the new nose she has. And so, unless I am wrong, I think she might have done some surgery?. Her nose looks way different, and sharper. Just a feeling.
Considering she debuted at 18 years old, she aimed for the loli role before, which made sense. But, later on, it was known she wasn't really 18, but actually 21. Anyhow, it seems that her new gimmick will be a much more matured and aggressive Gal role, which also fits her well.  Because she can accentuate her "white girl" looks, which I'm sure will gather her more attention.
I don't mind the repackages, and many times they are just inevitable regardless of how popular a girl is. For example the recent Mizuki Miri name-change.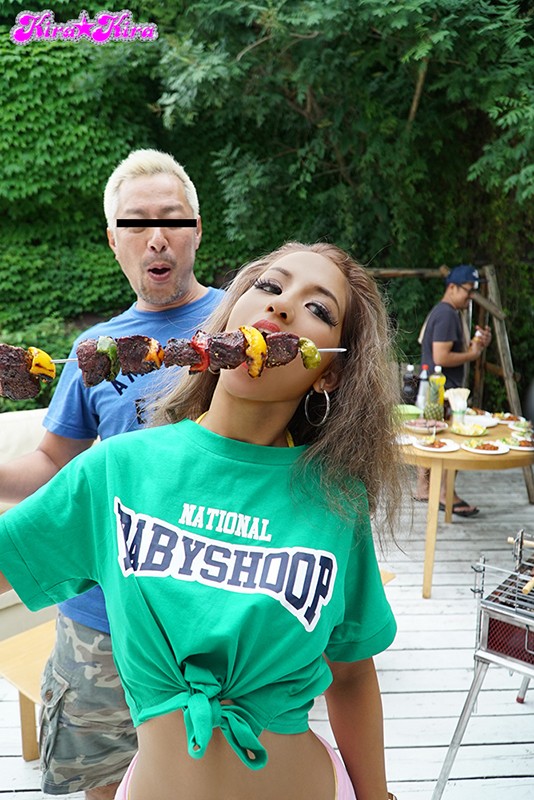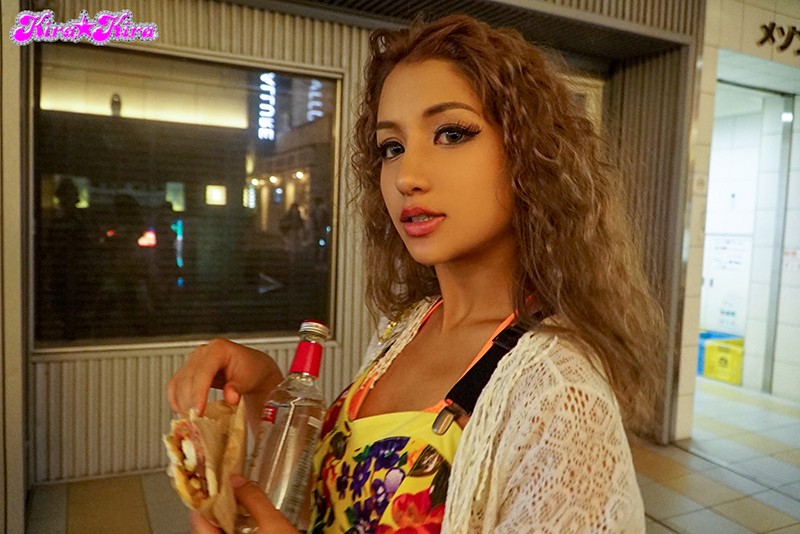 So who do you guys like the most, who is your favorite Hafu? 🙂