[GVG-128] (English subbed) (Full) Mom's Real Sex Education – Reiko Sawamura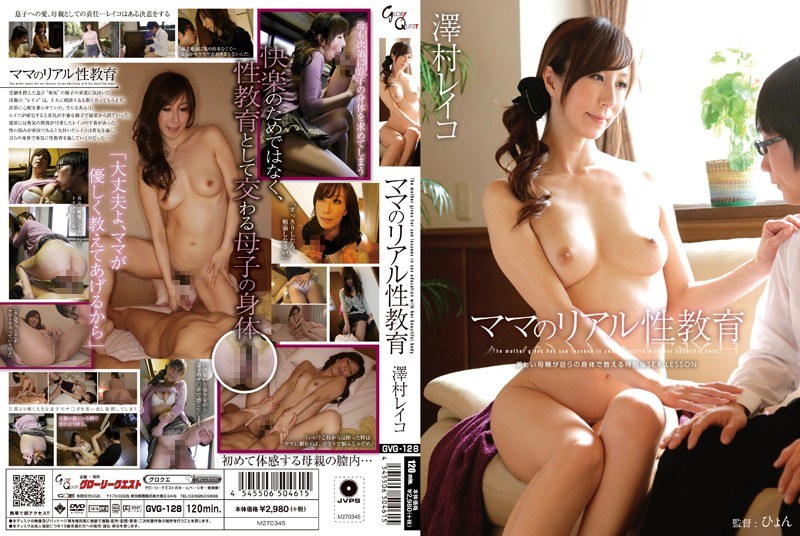 Online stream:
Movie Rating:
Buy GVG-128 in 1080p here:
GVG-128-FP.part1.rar (1945.6 Mb)
GVG-128-FP.part2.rar (1551.0 Mb)
Real sex ED, real nice parenting JAV edition
Sawamura Reiko has a son (Yuta Aii) who is behaving weirdly. He goes to the toilet with magazines and doesn't come out until much later… And he also goes into the mother bedroom to sniff Mom underwears and jack off. Lol.
Reiko-chan cached him redhanded, and she heads to discuss the issue with the Father. Someone will have to give the son "the talk". The talk about sex education, gotta be the dad, right?. But the lazy husband bastard just refuses and tells Reiko-san to teach him about sexuality.
So the Mother must have understood things wrong because she decides to give the son a really unbeatable hands-on experience on "sex-education".
Gotta say, I'm not into MILF JAV but, damn. Sawamura Reiko (澤村レイコ) did an incredibly good job here. She was 40 years old at the time of filming.
PATREON DONATIONS
Donations can be made here.
We reached 100 donators recently, which is pretty awesome. Thanks, guys.
I can't take requests now, cuz we are full to the maximum but I am open to hear anybody's suggestions. Plus I will open new free requests in the future again.
And thanks to anon for donating this video.
Keep it up. 😀
Related videos: