[MUM-095] It's a baby-makin' onsen vacation! Marie is 148cm of smooth-shaven sex in Real Creampie. Marie Konishi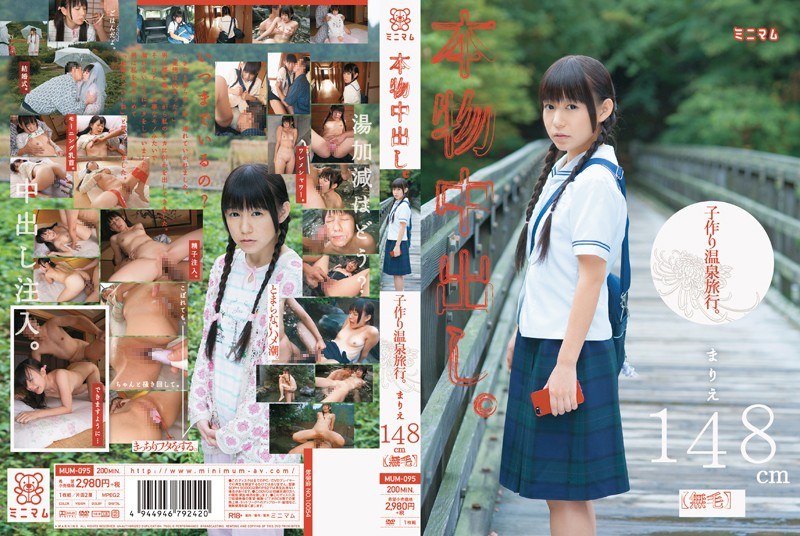 Way over the top loli perfection. Konishi Marie is one of the best loli AV actresses of all time and she proved it several times. She was 22 years old at the time of the shooting but still fits the role perfectly and she just looks pretty.
Never do mind the monkey ears. They actually look cute, opinions might vary. 🙂
On the plot itself, Marie visits an onsen with a middle-aged man that is her "older-brother"(?). She looks just awesome fully shaved and it shows because the digital mosaic of this 2014 video was not so bad.