[SW-331] (English subbed) (Full) My Mom And My Aunt Came To Visit Me At My Place. I Got Horny With My Sexy Aunt's Big Booty Lying Next To Me, Tried Rubbing It With My Hard Cock, And It Felt Incredible! That Got Her In The Mood, And When My Mom Caught Us Fucking She Got Excited Too.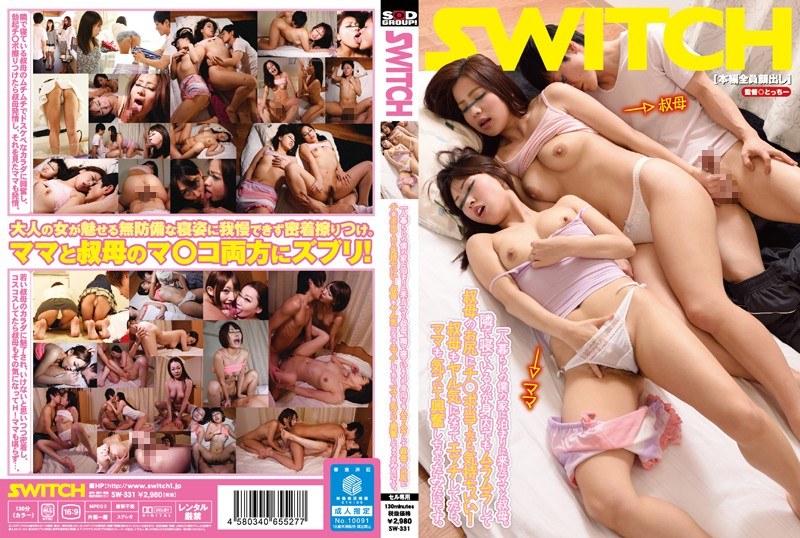 Dirty Auntie and horny mom sleepover JAV edition
Well, the title is very long and very self-explanatory already, I can't explain it any better. Lol.
A young dude living alone receives the unexpected visit from Mom and Auntie. They decide to stay overnight even the apartment it's very small and there is only space for a small bed.
Things go south quickly once the Auntie discovers nephew-Kun porn stash. So in the middle of the night, they get frisky with each other.
My favorite scene was the first, and my favorite girl was Aunt Remy interpreted by Sasaki Reuna. Hot damn damn damn, Aunt Remy is too much. Those dirty sexy looks, and that huge ass. She's so pretty. Even the mother scene gave me hots despite usually I don't care for such incestuous mambo-Jambo, but that was pretty hot.
The second scene was done by Hirata Tsukasa on the male side, and it was a pretty hot scene too.
Overall I loved the girl selection and this fetish is a classic in JAV.