[SSNI-246] An Addicting Slow Sex Club That Will Hook Customers With The Ultimate Teasing Technique Aoi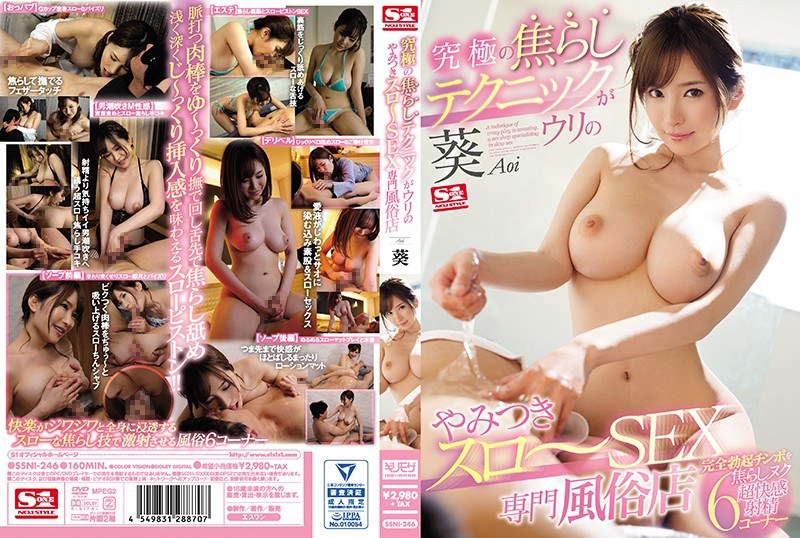 Still feels weird to see Aoi back, I thought she was gone for good. But it's excellent to have her back.
This slow sex gimmick of all girls fits Aoi so well. I really can picture her enjoying slow sex more. And that would be awesome in real life. For a video, I'm not a 100% sure because this incredible slow pace might be too boring to watch.
Nevertheless, Aoi fans will be delighted with this video. Still that wonderful slender girl with big ass and big boobs. Plus a great face.