[WANZ-768] 242 Dosages Of Aphrodisiacs Into Julia's Body JULIA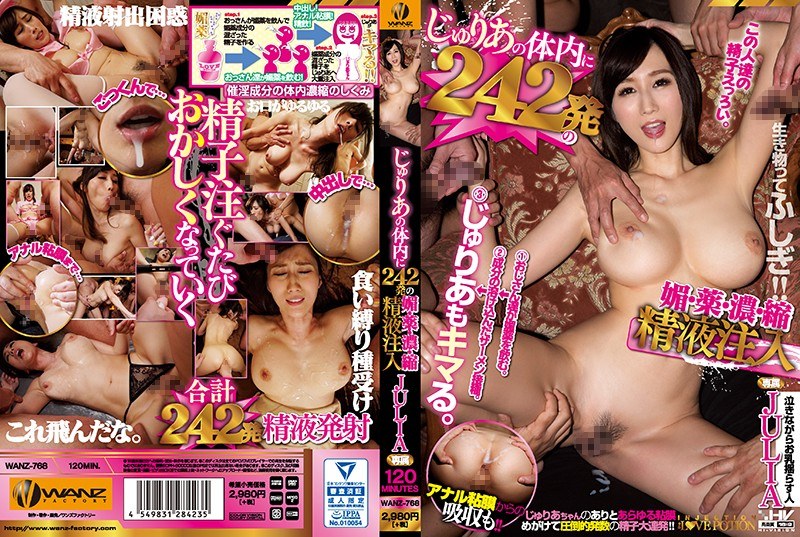 In the last Julia release she was learning how to enjoy the sweet taste of semen. Having her first cumshots in the mouth and all. Things continue to evolve in this WANZ-768 in which she gets showered in semen and white juices.
A multi-gangbang fest which includes multiple cumshots over the body mostly. And some in the face.
As things are evolving I see it inevitable that Julia will have a bukkake soon and releases like this one are mere preparation for what will happen later on.
I would not be surprised if Julia did agree to do some bukkake before even joining WANZ studio.