[MISM-097] The World's Greatest Deep Throat Blowjob Will Keep Pumping Down Her Mouth Until She Throws Up Mao Hamasaki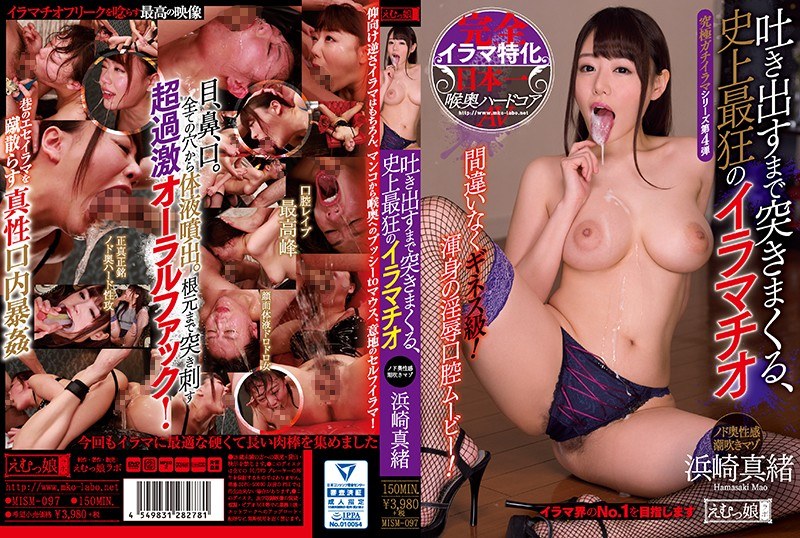 Hamasaki Mao a legend
Hamasaki puts the H on HARDCORE, Damn this was crazy. Hamasaki Mao is the single best Gokkun performer in JAV story, that we knew. But it's great and unexpected she is putting quite a show nowadays. She is so old-school when it comes to the "extra-thing", that will make us crazy.
Definitely, she is a couple step above any other actress in this matter, showing a disregard for her own safety that I truly appreciate. All for our enjoyment.
In this release the deep-throat action was really good. The way they fuck her skull, the 3P, she saliva flow, and the general effort left me quite satisfied.
And she actually, is a very sweet girl with a very chill personality in real life.