[IPX-158] Uncut! Non-Stop! Large Orgy Battle Royale! An Idol Vs 20 Big Dicks Kana Momonogi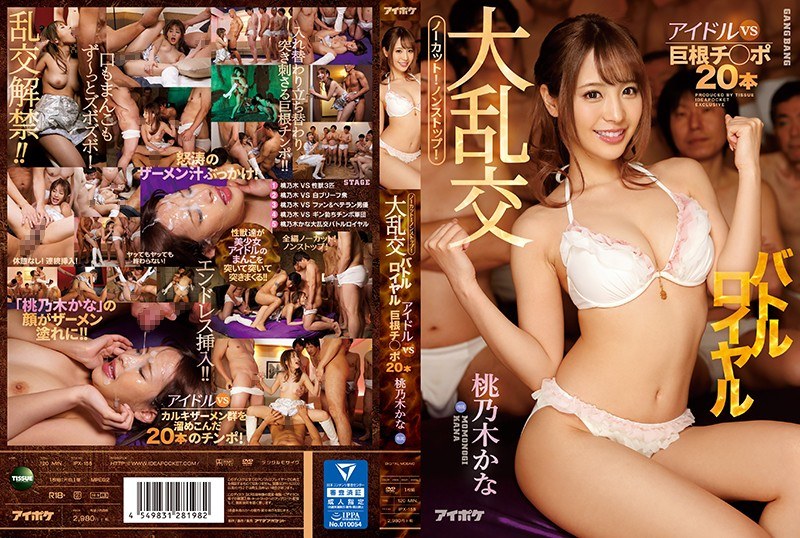 A couple days ago we had Iori Kogawa starring in STAR-921, a massive gangbang bukkake, now it's Kana Momonogi's turn.
I might be wrong, but I think this is Momonogi first large gangbang video. And Kana-chan is quite awesome. She looks and behaves like a true idol, she talks well and she is witty and funny. Her reactions and smiles are always so charismatic and spot-on. Plus her body is quite good too.
The bukkake by the end, while not massive, was a good touch too.