[SSNI-229] Big Boobs Female College Student Who Was Taught Non-resistance caught on a Train – Mikami Yua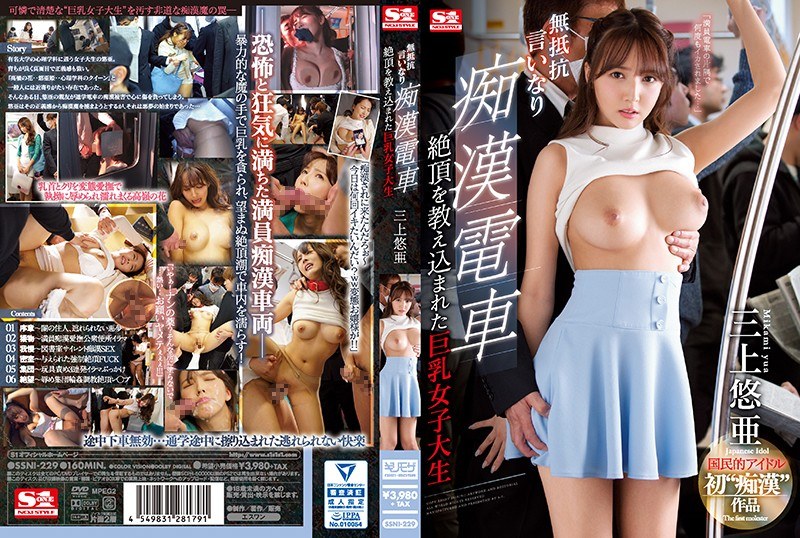 Yua Mikami!, As seen on Youtube!
In this SSNI-229, Yua Mikami takes on the role of a Female College Student and the opening scene happens in a classroom, same as in her last release SSNI-152, in which she acted as a teacher.
Anyhow, the sex scenes happen on a crowded train as this is a train-molestation kind of JAV, which usually bore the crap out of me. But not with Yua!, no sir!, Yua is the golden goose and everything she touches becomes gold.
What makes this JAV special is the voice-off skits, which I hardly have seen in any other JAV before. In which Yua narrates what is going through her mind, it's just priceless. And Yua has such a soft idol voice.
Also surprising that this is her first molestation work. Our National Idol alone on a train with a bunch of crazy maniacs, and she cannot escape. Yameete!!!.