[PPPD-670] Big Tits Breasts that make me ejaculate Many Times With Violence … JULIA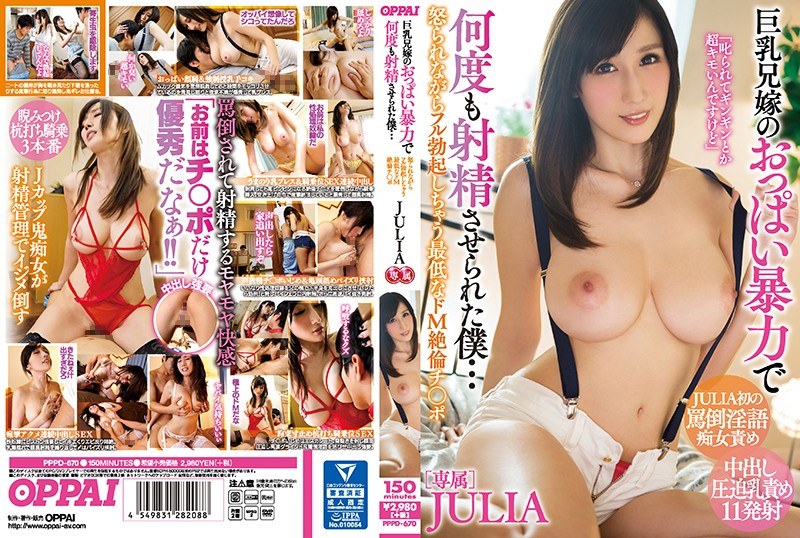 Julia is stepping up her game she looks seriously hot in this release, even more than usual. Acting wise she still has that soft huggable attitude and acting skills that we are used to. Not necessarily bad, but it's so Julia.
She looked quite good in the first scene with the white jeans. It was dope and the red lingerie scene by the end was cute too.