[SDNM-151] A Former Female Anchor Housewife Is Unleashing Her True Identity Anju Minase 31 Years Old Special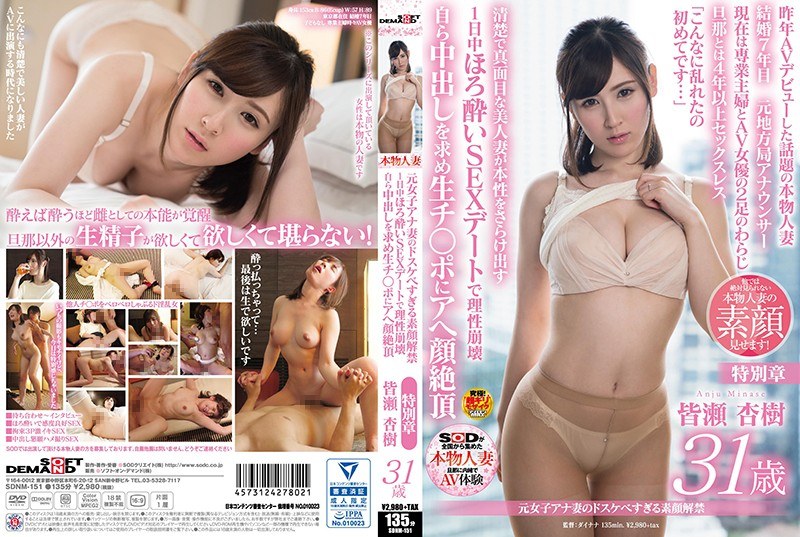 Anzai Hikari debuted last year and she is making an impact.
She is 31 years old and has also a wonderful body, a woman with a special touch. I watched her before in JUY-383 which was decent too. I was fascinated with her mature touch, and how she is extremely erotic.