[IPZ-667] Thank You Aino Kishi Retirement Special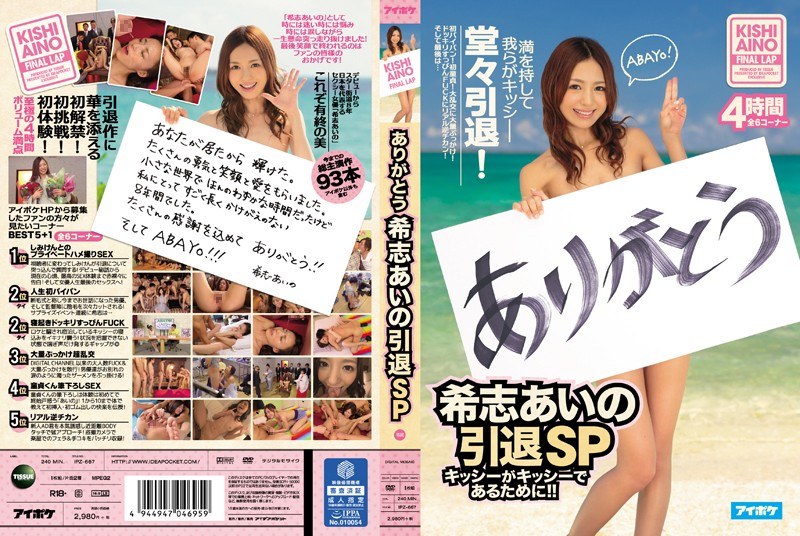 ipz667_1.part1.rar (1945.6 Mb)
ipz667_1.part2.rar (976.5 Mb)
ipz667_2.part1.rar (1945.6 Mb)
ipz667_2.part2.rar (643.9 Mb)
Abayo, Aino-san
IPZ-667 was Aino Kishi Retirement Special in late 2015. It was a very stacked release on the male actor side, with a few surprises and unique things. There's plenty of funny moments, like the initial scene in which they reflect about Kishi career. I like how they treat her with great respect in a very dignified retirement, even saying she represents Japan and all. It's was quite nice and she even cry in the end.
It was also hilarious they shaved her for the first time, and they did plenty of other good stuff. Consequently, I think this is one of the best releases of Aino JAV catalog.
A great closure to the Aino Kishi month too. Almost all her releases have been posted here. Enjoy.