[SSNI-205] Impatient and horny National Idol which visits oil massage salons – 3 scenes x Yua Mikami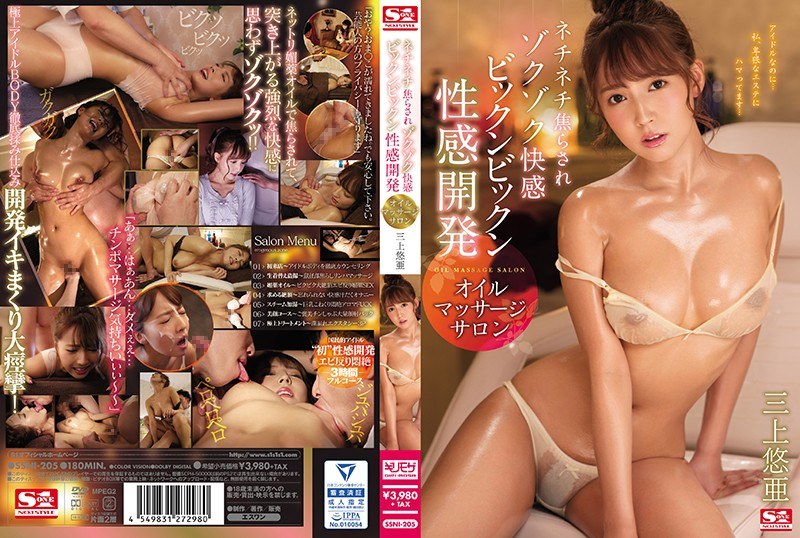 Yua Mikami happy ending JAV edition
Yua Mikami, even she is a National Idol she enjoys an occasional visit to the dirty happy-ending massage parlors. Wait!, you too?. We have something in common, I never thought!.
On this occasion, Yua Mikami visits the Genjin Moribayashi massage clinic. It took less than 10 minutes for the creep Genjin to start rubbing Yua's vaginal area. I don't blame him. Then he pours oil all over Yua body and they proceed to have sex. Awesome scene. GOAT JAV actor + GOAT JAV actress. A scene to remember.
In the second scene, Yua meets another JAV legend: Taku Yoshimura. Again plenty of oil and dense sex. I loved how Yua moans and shakes, she's great. And there is another skit in which she masturbates. Also really good.
And by the end, in the 3rd and final scene, there is 3P action.
Verdict: The Yua train doesn't stop. She is so f*cking great!.