[SSNI-208] Uniformed schoolgirl who can't complain – 3 scenes, Yumeno Aika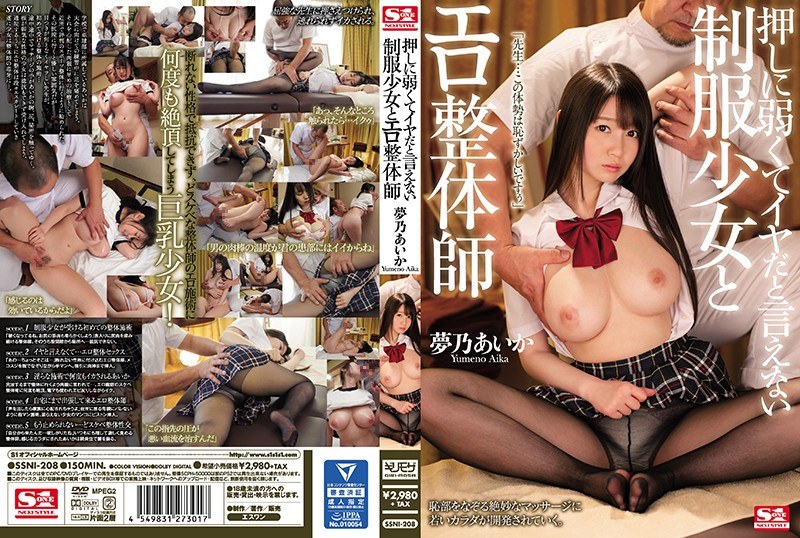 Yumeno Aika hurt his feet during table tennis practice at school. So she gets a recommendation from her parents to go to a reputable clinic massage clinic in the neighborhood. She receives such a "special" treatment for the first time. Before she knows she, she is having full-blown sex with the massage perv dude.
Great Yumeno Aika stuff, I'm enjoying more and more her releases.