[GVG-680] Sexy Chairman Kimishima Mio Vs Evil Student Council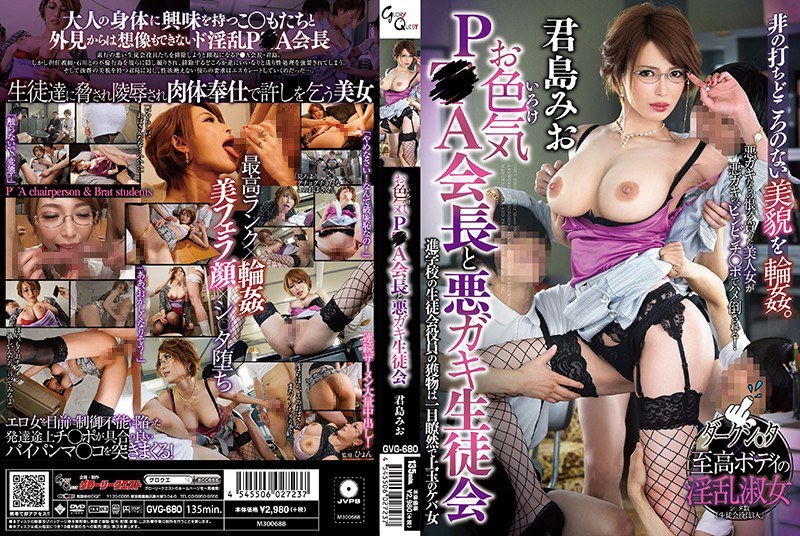 Kimijima Mio MILF edition
Kimijima Mio is a beautiful and exceptionally talented woman. One day she is meeting the school council chairman and she decides to rub his dick a little and blow him off, because why not?. But 3 mischevious Shotacons boys take a picture of such affair from the outside window.
Naturally, the 3 Shotacons decide to extortion Mio for sex and make her a dick-slave. Nothing weird, your typical Shotacon movie here.
Kimijima Mio is looking A-W-E-S-O-M-E as a MILF in here, way better than I ever can remember. And WAY BETTER than in any of that 25+ generic JAVs in which she always appears every month.
The bad: The Shotacons have their faces pixelated…