[MIFD-042] A Beautiful Secretary Who Loves Cock So Much That She Applied To Appear In This Video A Blowjob Goddess Makes Her AV Debut!! Karen Ando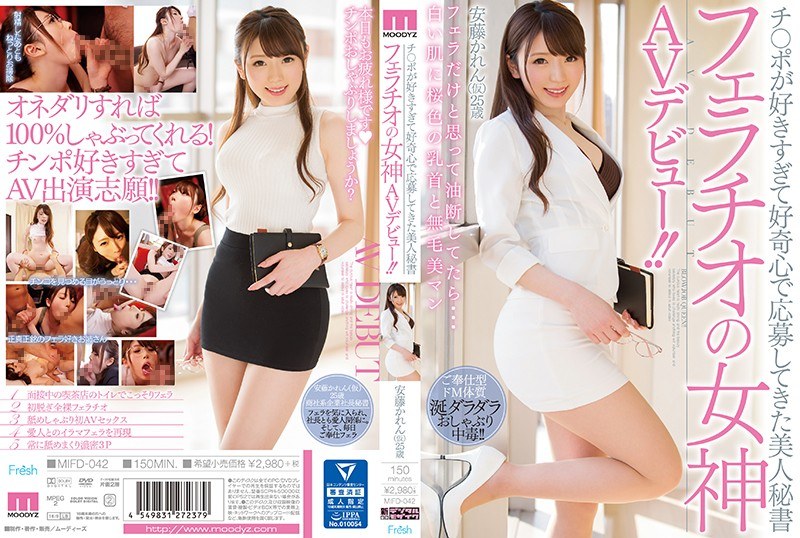 Ando Karen/Narita Moe JAV edition
Holy shit. Whoever was yesterday looking for white-skinned girls should check out this babe. Shiny white perfection. And that pussy-shave could not be more opportune, looks great!.
Supposedly this a JAV debut. But this girl has scheduled another debut by the of this may with the name of Narita Moe (なりたもえ), for  KANE-005. Moreover, she is also known as Ayagishi Mai (あやぎしまい).
At age 25, she looks so wonderful.