[MUDR-034] School Caste A Girl From The Lower Caste/She's On Top Rika Mari Aya Sazanami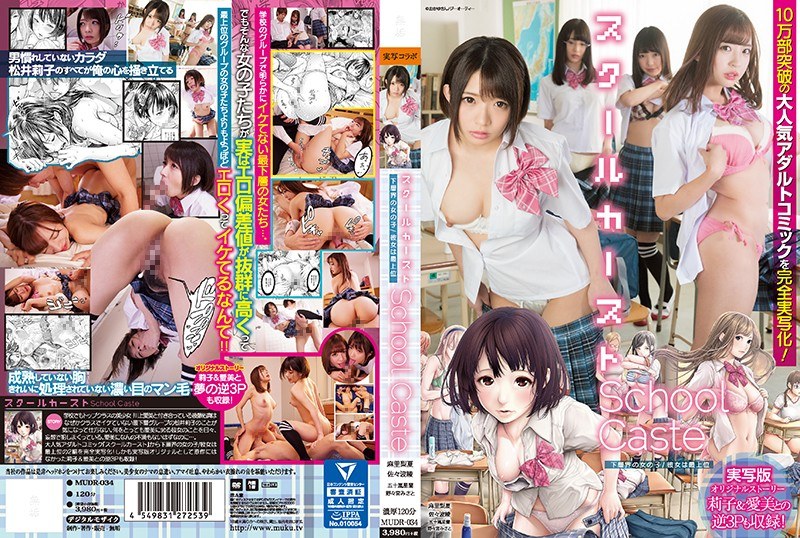 This is a real action JAV adaptation from the "School caste" hentai. Also known as "べちゃべちゃお米" or "Okayu-san". The visuals in MUDR-034 are so beautiful, the production value really high.
The cast includes Mari Rika, Sazanami Aya which lead the cast and also Igarashi Seiran + Nonomiya Misato. They all did an incredible job and I'm almost regretting talking crap about Mari Rika in the past. Her latest 2 or 3 releases that I watched have been really good, excellent even. I don't think she's my type of AV girl but she's doing really well.