[EBOD-612] An E-BODY Exclusive Debut Plump Natural Airhead I Cup Titties Kisme Inori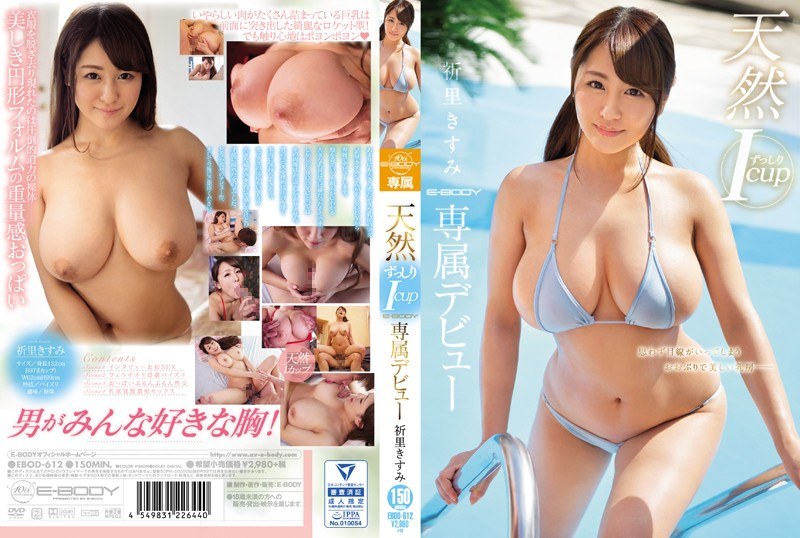 Online stream:
Movie Rating:
Buy EBOD-612 in 1080p here:
EBOD-612: a wild milk cow appears!
So this is Inorie Kisumi debut, that released yesterday. And I don't know, but I think this is the cutest big-tits I have seen in a long while.
They are shipping her as a natural-tits girl, and I don't doubt it. But her hips to huge-boobs ratio is absolutely insane and hard to believe.
Another awesome fact is that this milk-cow is only 152 cm tall and her breast size is 97. Truly a short girl. Now for comparison: Another well-known milk-cow, Julia, is only 158cm tall, and her breast size is 101. Much shorter and smaller than what she looks like in the video.
My point is that in videos short girls appear to be much bigger than what they truly are, so even her tits look like huge melons on this cover they might not be that huge.
Another case of things that look bigger on camera is Tom Cruise. He doesn't look that short on the films, but doesn't he act on top of a pile of books?. Hah, LOL.
In any case, no complaints, this girl looks REALLY great, and her next title will be EBOD-616. Expecting it already.
Inorie Kisumi JAV debut
Related videos: