[SNIS-789] We're Making A Popularity Ranking Check On Kirara Asuka At The AV Shop Surprise Interviews With Our Members Of The Public! If They Give Her Hate, She Shows Up From Behind! Kirara Will Attempt To Raise Her Ratings With Her Amazing Nookie Technique!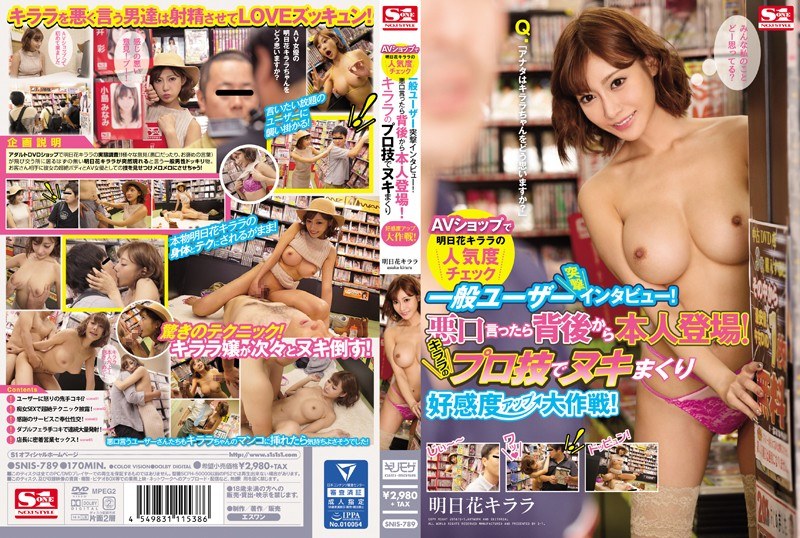 The absurdly long title DMM gives this JAV is very self-explanatory about what is it about.
Now this JAV is awesome and pretty intense. And the action happens in a JAV shop. I will just add that is release is freakin' hilarious. Asuka pretty much makes a parody herself here. And I Lold pretty hard when she surprises the fans from behind. Asuka is so funny.
This JAV version is subbed in Chinese if anyone cares.