[MIAE-128] Ultra Slender Double Shaved Pussy Soapland Service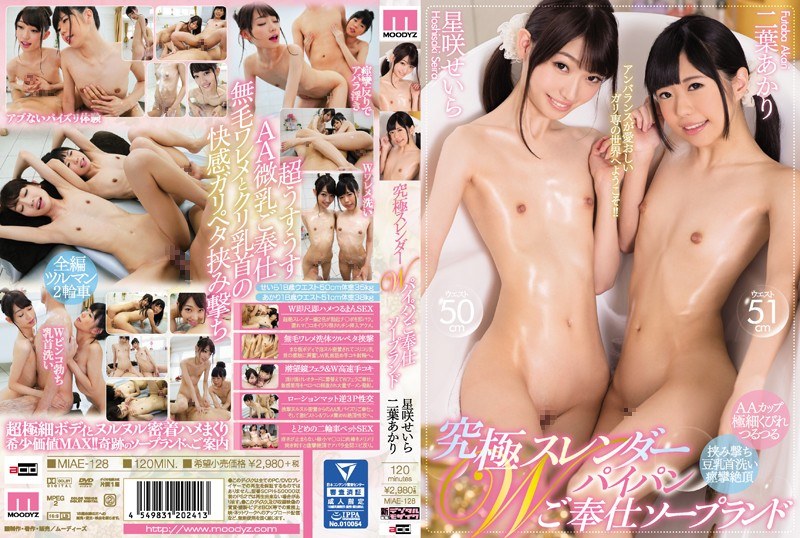 Online stream:
Movie Rating:
MIAE-128: I'm in heaven
MIAE-128  is really amazing. And a perfect crossover.
I have talked before about this 2 girls before by separate, and about how good they are. And to see them acting together is just great.
I especially like Hoshisaki Seira, the things this girl is doing, and the way she looks are beyond this world. What a cutie. I have posted almost all her videos and I can't wait to see what else more she will bring.
Very recently I also posted WANZ-665 from Seira, and MIAE-116, among other good stuff.
Futabi Akari is another super slender JAV actress that debuted in 2017. Check KTDS-987 for example, Oh so good…
MIAE-128 Hoshisaki Seira + Futabi Akari gallery
Related videos: