[SNIS-987] One Day, I Found Her On The Net Was Her Video Taken By Yarrison ●●. Nami Hoshino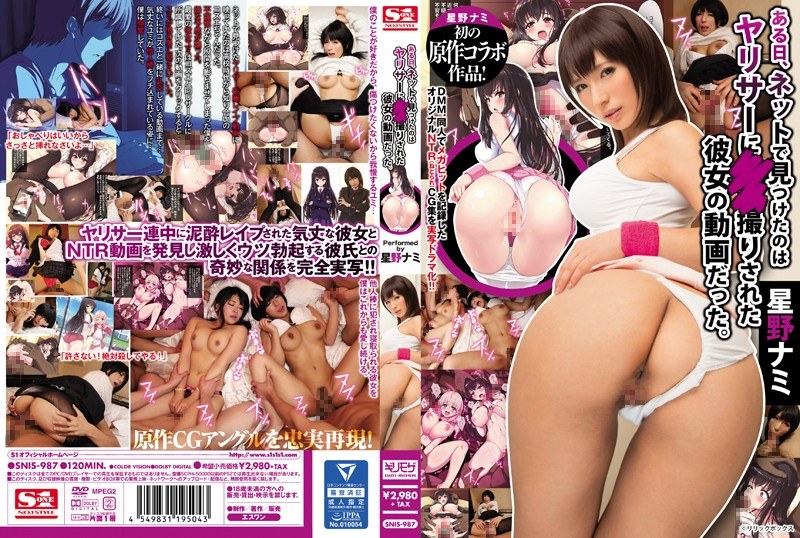 Man did I wait a long time for this.
In theory, SNIS-987 was set to release 2017/09/13, but we got hands on the first rip just today, a few days early :D.
Finally.
The bad news is that is only a crappy 447 MB version, or 1.2 GB if downloaded by torrent. I will re-upload a full-HD version later on.
About the movie, I liked the Hoshino Nami pantyhose scenes and some other bits, but I think SNIS-987 is a rather weak and disappointing release. It wasn't that good. Plus is laughable that DMM tags this as "Risky mosaic", the mosaic is pretty horrible and thick in here. And this is not S1 studio fault per se, pretty much everywhere else the censorship got more strict and nowadays is what we get. Sad.